Powered Height Adjustable Adult Changing Tables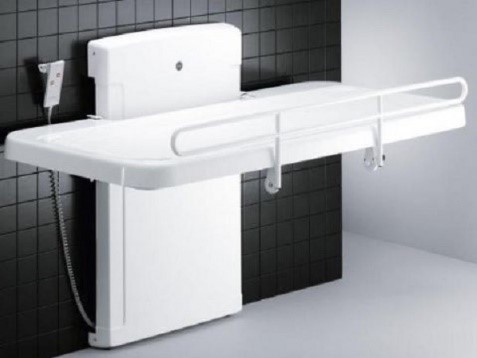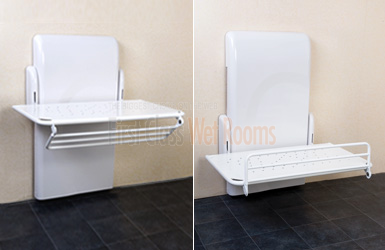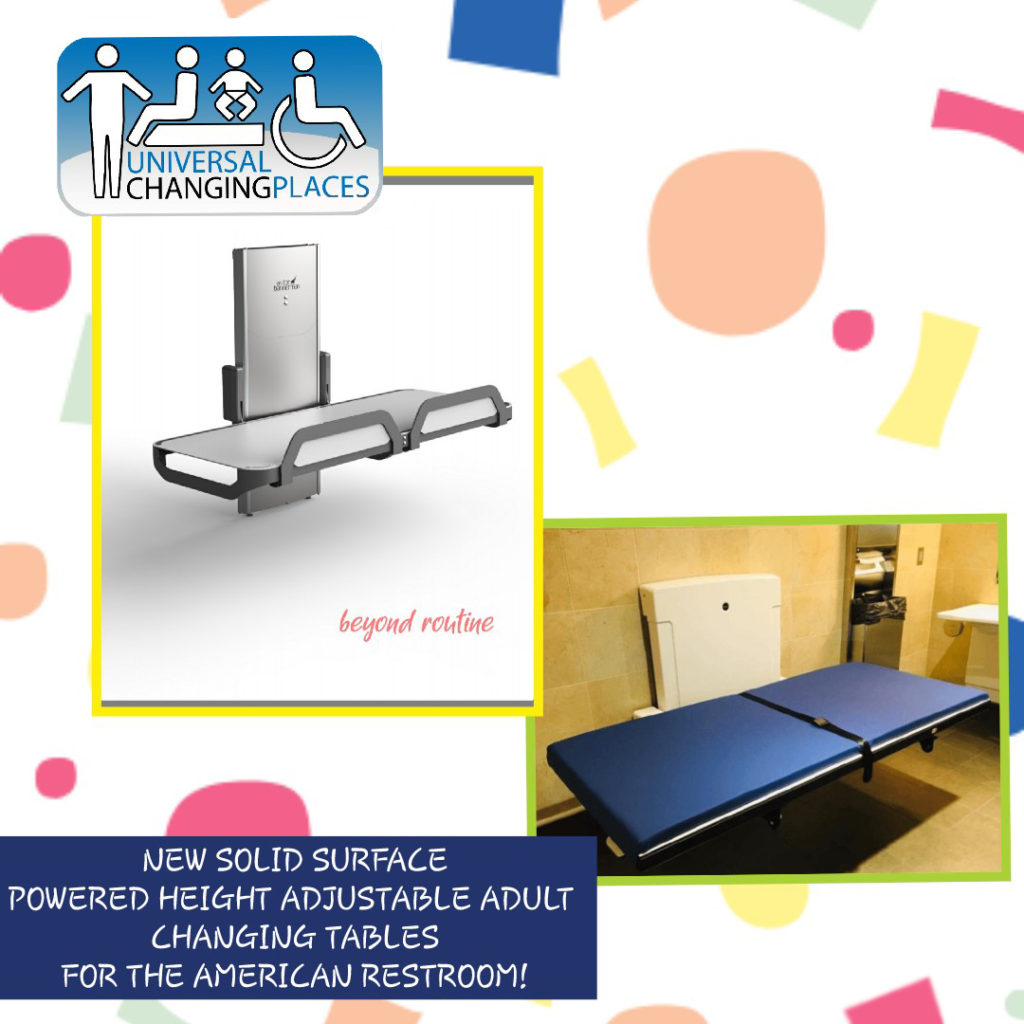 Free Standing Powered Height Adjustable Adult Changing Tables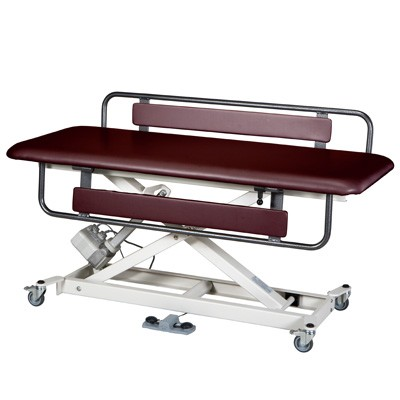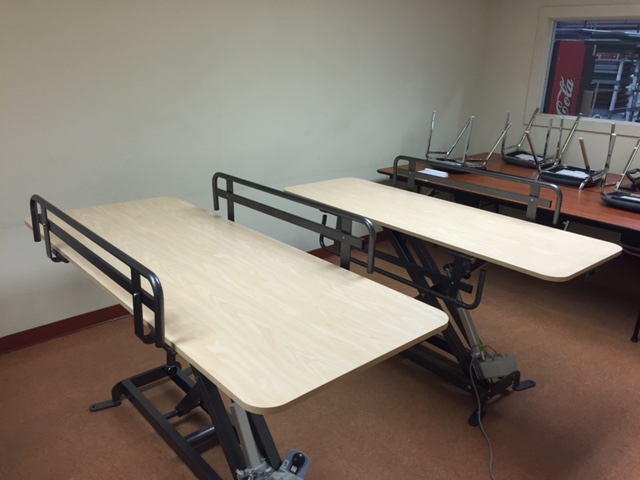 Please contact us for more information on tables at 850-408-8586.
Want more information on equipment suppliers?  Contact us using the form below.  Don't forget to include the location where the table will be installed and any other helpful details so we can get you the best information and contacts.
Universal Changing Places – Design Standards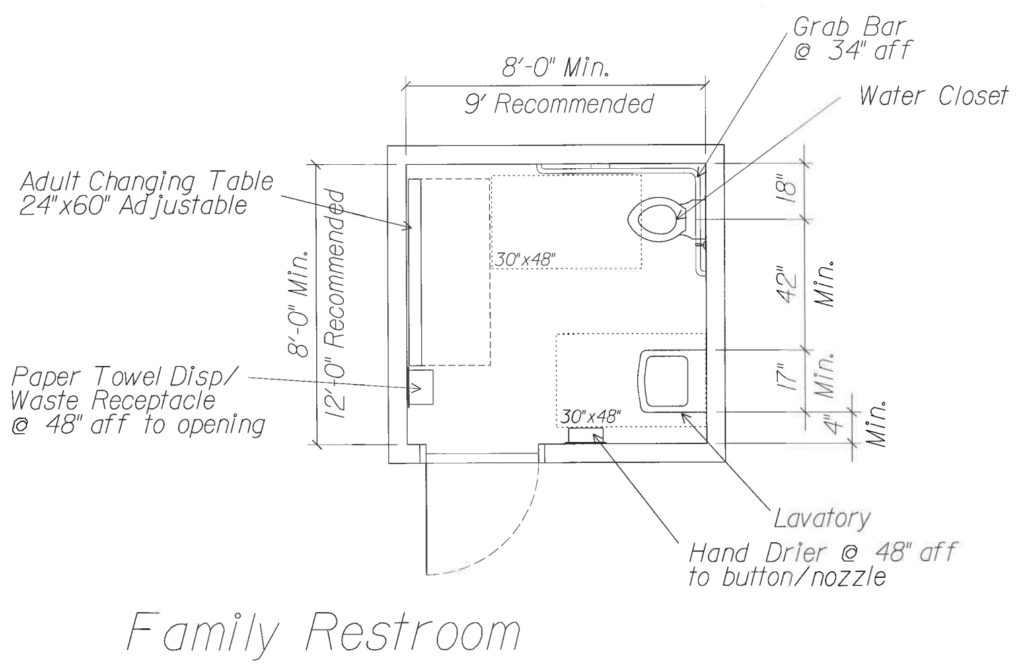 A Universal Changing Place is a Family/Companion Care Restroom that contains the following equipment:
Powered Height Adjustable ADULT Changing Table – minimum size 30"X70" – The Table can be either Freestanding or Fold-Away model. Universal Changing Places recommends the SOLID Surface for the American Restroom Facilities unless they are being installed with a shower.
The room should be a minimum of 8'x10' for a Fold Away Powered Height Adjustable ADULT Changing Table or 10'x10' for a Freestanding Powered Height Adjustable ADULT Changing Table.
These room will INCLUDE all ADA required features – Accessible toilet, handrails, paper towels, waste receptacle, hand dryer and meet all ADA standards.
UCP recommends the following modifications to these rooms:

Track Hoist (either wall or ceiling mount) is preferred. Hoist should provide access to the sink, toilet, changing table and open space for transfer.
Wide tear off paper roll installed in a dispenser next to the Table.
Automatic lights.
Height adjustable sink.
Low noise hand dryer to address sensory issues.
Low noise accessible toilets to address sensory issues.
Please contact Universal Changing Places regarding Equipment recommendations and cost.