Hello and welcome to our site! My name is Sabrina Kimball and I am the founder of Universal Changing Places. It is a grass root movement that was inspired by Changing-Places UK. They are a consortium that began in Britain in 2006 for people with disabilities that cannot utilize standard accessible facilities. Since that time, their message has spread throughout the United Kingdom, Australia, Spain, Portugal, Canada and now America.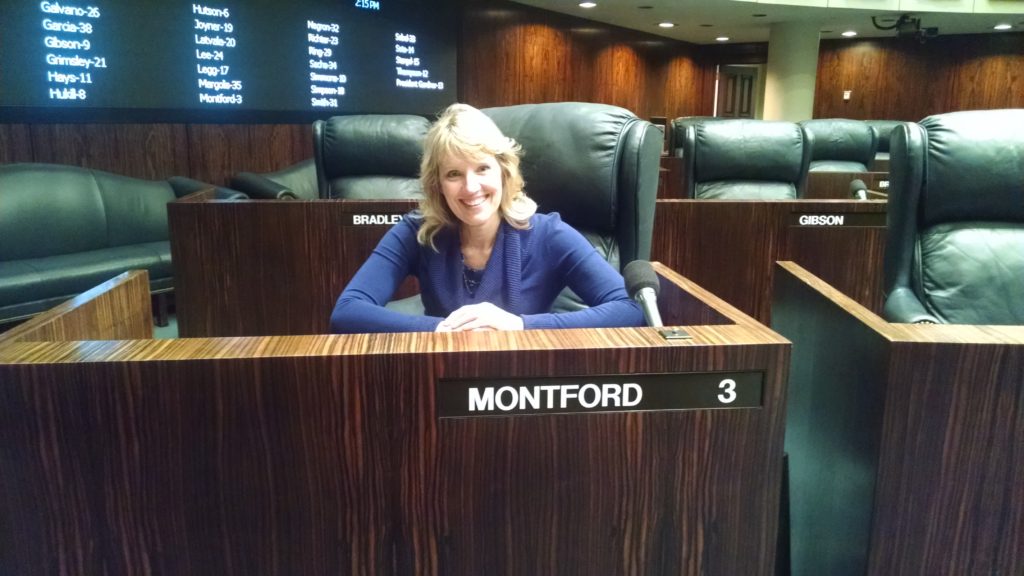 In 2015, I was an intern in Partners in Policymaking. Partners in Policymaking (PIP) is a leadership and advocacy training program for individuals with developmental disabilities and their family members designed to help them become community leaders and catalysts for systems change. It is sponsored by the Florida Developmental Disabilities Council (FDDC). They taught me how to take my ideas and concepts and turn them into an actual campaign to make people aware of this very important issue.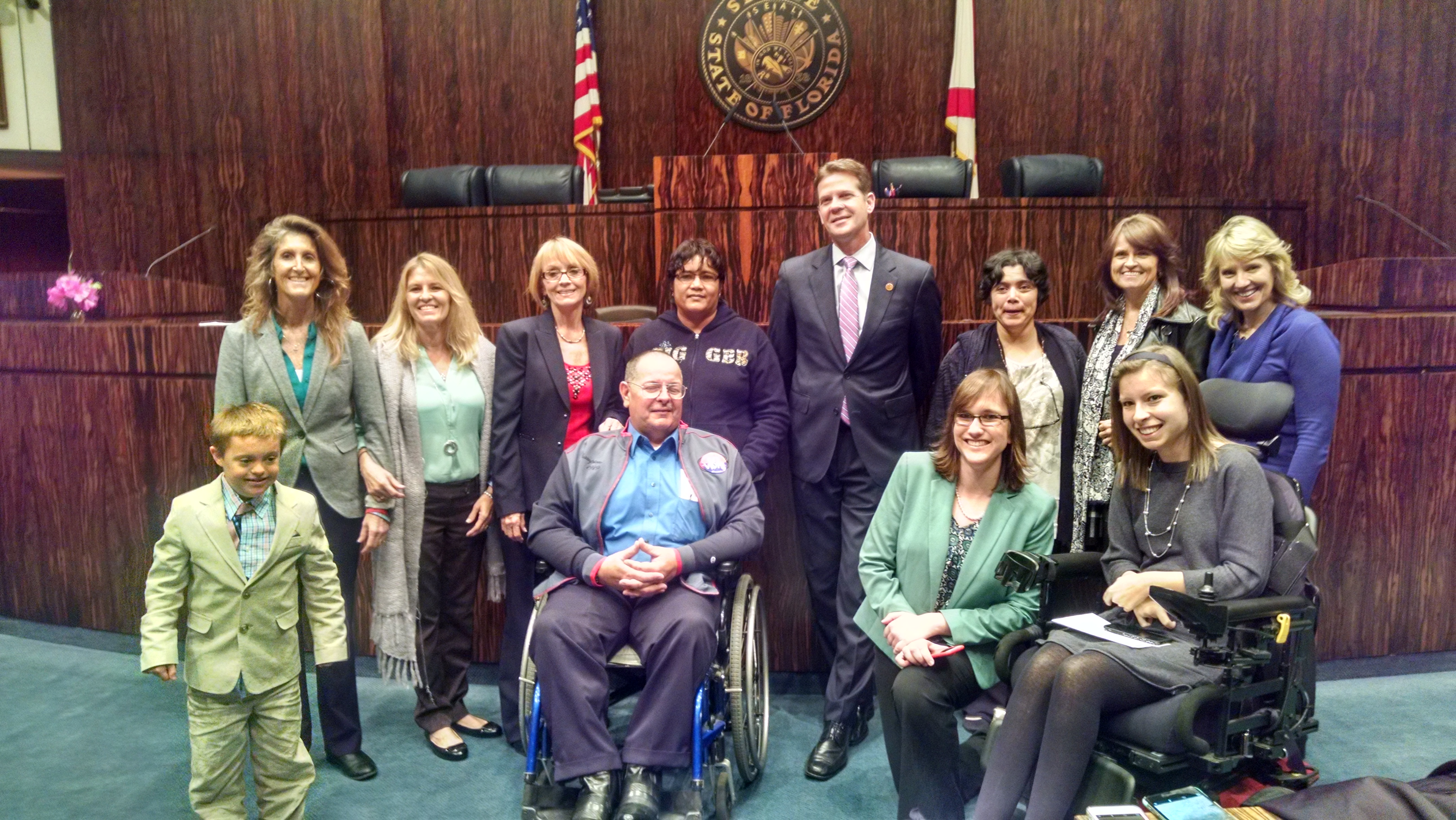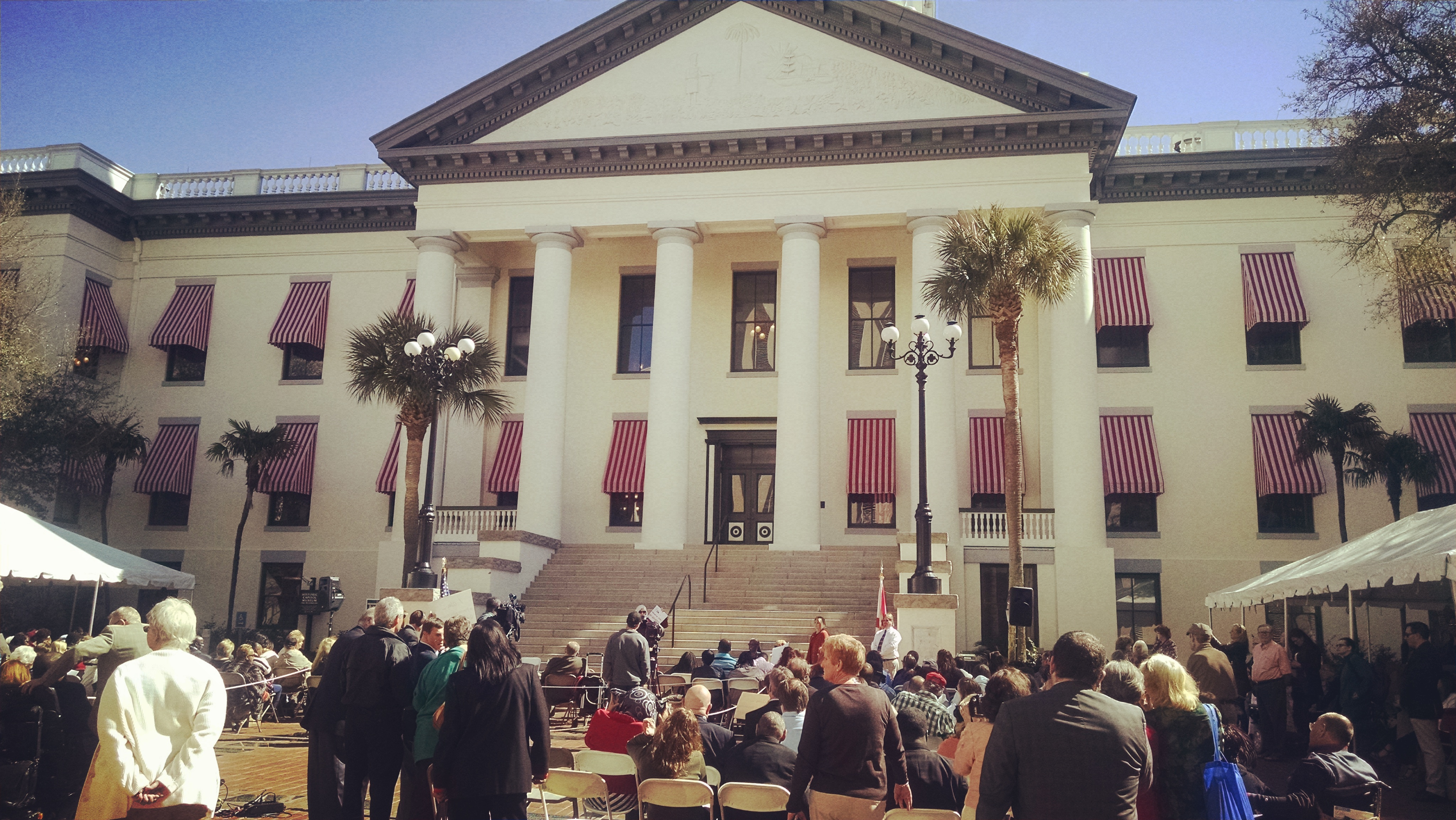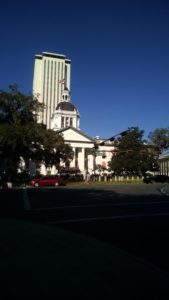 This issue is very near and dear to my heart, since my son and I face it every day. As many individuals with this situation we are faced with having to lay our loved ones on UNCLEAN bathroom floors or leave an event and return home. I have spent many an afternoon at our local mall, checking out fitting rooms to see if by chance they would have a large bench that I might change Greyson on. Originally, my main goal was to build a changing place restroom in Florida rest area Family Restrooms. I met with the Florida Department of Transportation (FDOT) in November 2015. After much discussion with the head of their ADA program we came to the conclusion that the main push of the campaign should be the addition of Powered Height Adjustable Adult Changing Tables to Family Restrooms. To be considered an actual Changing-Places UK restroom, you have to be built to their specifications and include a changing table and a Hoyer lift. Since most places in the US already have ADA compliant restrooms, we felt that just the addition of a powered height adjustable adult changing table at this time, would help most individuals and their care givers. Our other main goal is to become a part of the Universal design standards for ADA, thus the name Universal Changing Places.
Since that time, I have taken this message to several Florida State Agencies and local businesses with very good results. The Florida Department of Transportation (FDOT) has made it part of their building program. As they build new rest areas or remodel existing ones, they add these tables to their family restrooms. The Alabama Department of Transportation is in the design process and will be adding them to their family restrooms in the near future. We have two installed at the Donald L. Tucker Civic Center in Tallahassee, Florida. Florida State University (FSU) has installed one at Doak Campbell Stadium and plans to install 4 more; home of the FSU Seminoles. The Orlando Airport has installed 3 in their family restrooms. Architect Brad Schiffer and I drafted a legislative bill last year and hope to submit it in the 2018 Florida Legislative Session. We will keep you updated as things develop!